Do you like this story?
High Quality V-Card website PSD templates free. vCard is a file format standard for electronic business cards. vCards are often attached to e-mail messages so its a web element. This is a virtual business card (vCard) template where you can post a short visual bio of your professional profile.You can use it as your digital business card or a simple portfolio template to show your personal website.




Get inspired with thousands of great free PSD files from the vcard template psd free here. High-quality free psd vCard template to download and customize to fit your needs or it can helping you to generate some new ideas.The freebie for this web template is beautiful and elegant dark vcard template in PSD combined with red color.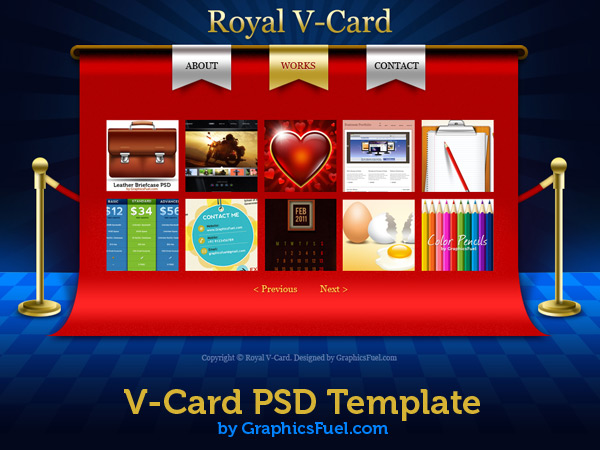 PSD freebie is 4 V-Card website PSD templates. The templates come as fully editable design pages – about, works (portfolio), image popup and contact — in Photoshop PSD format files. This package is free for commercial and personal use. You are not required to attribute the work, although it is very much appreciated.

We are pleased to offer the freshest information about web design, web development, artwork, ads and many other cool things on the carer can be. As the sources files are available for free download, you can use the templates as your personal vcard site making necessary changes to fit your design need. Download the vCard PSD templates and let me know your thoughts.

Preview of About Page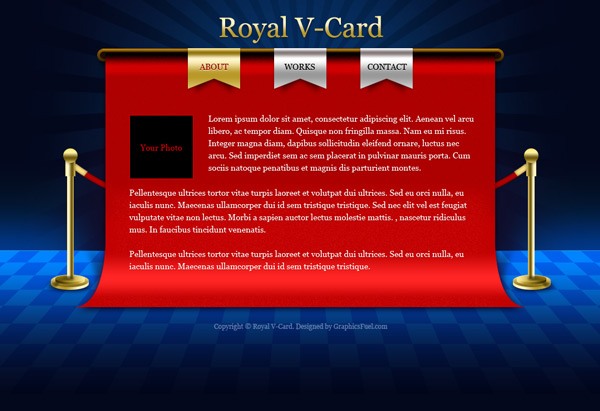 Preview of Works (Portfolio) Page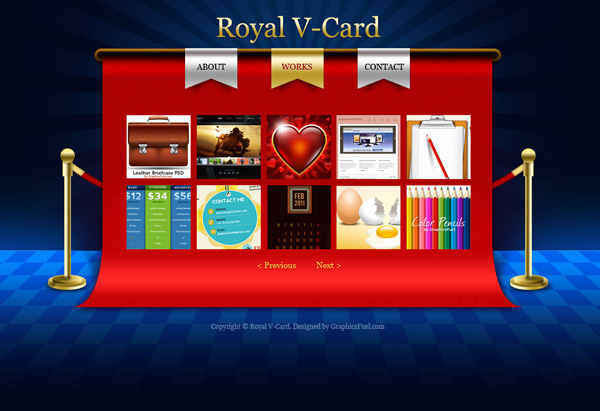 Preview of Image Popup Page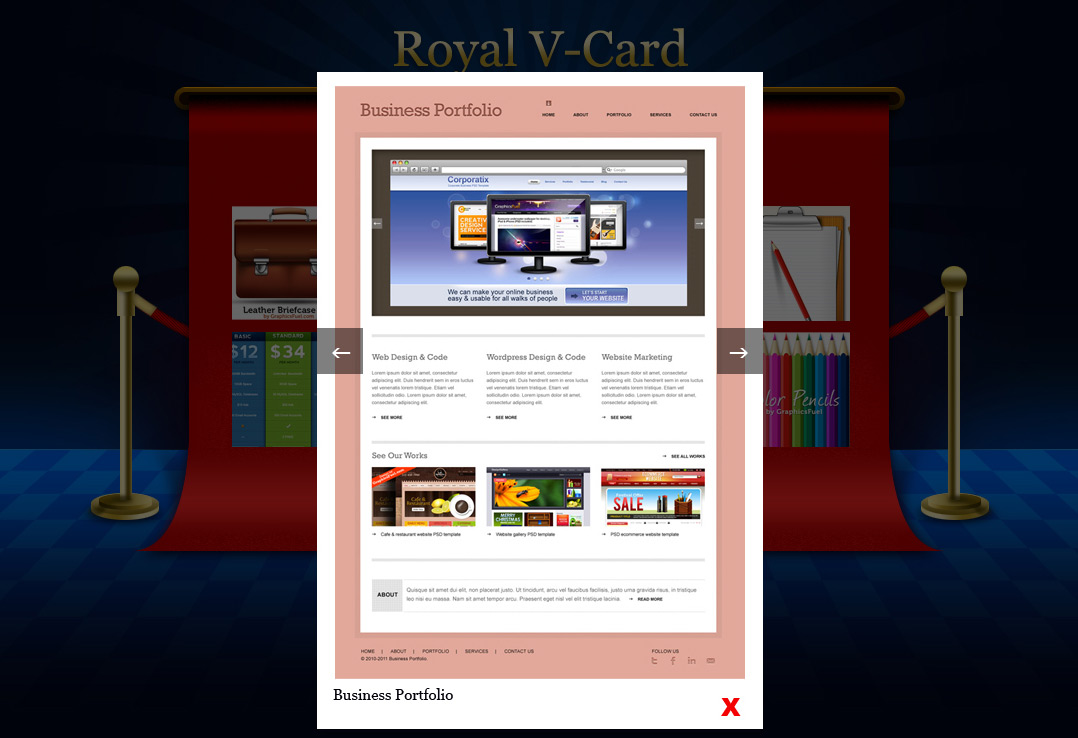 Preview of Contact Page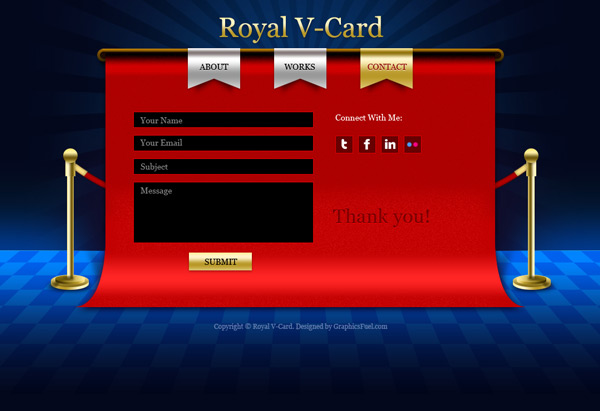 File Resolution: 1600 pixels wide
Format: PSD, JPG
Size: 8.67 MB (zip)
This post was written by: beemagnet77
BeeMagnet is a professional graphic designer, web designer and business man with really strong passion that specializes in marketing strategy. Usually hangs out in Twitter has recently launched a blog dedicated to home design inspiration for designers, bride, photographers and artists called HomeBase