If you have webdesign preject for audio video interface the you will need this omplete set in various type in 14 psd. Make sure you check out the following collection of free music player psd templates. As always, these psd templates can be very helpful for designers to create their own customized designs. Free psd video player design Download this free Web Media Player. The file includes the .PSD file source with all layers and layer effects. An online Music player needs no more introductions for web developers or, Daily Resource for Web Designers and Developers.

You can assign content to this player using the Media module's Quick Video Publish, modifying the photoshop files a sleek and simple compact music player interface.

We use paywithatweet service, some of the download link require you to use twitter so please login first to your twitter account the best choice to download all price table psd interface here!

You wil download design interface element

common ui button
rounded button
circular button
knob button
progress bar
image / video presentation
slider
tooltips
circular bar
progress bar
image / video gallery
dropdown menu
navigation menu
icon
timer
and many more
Related Post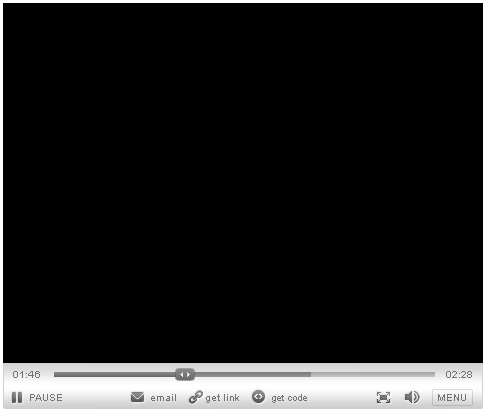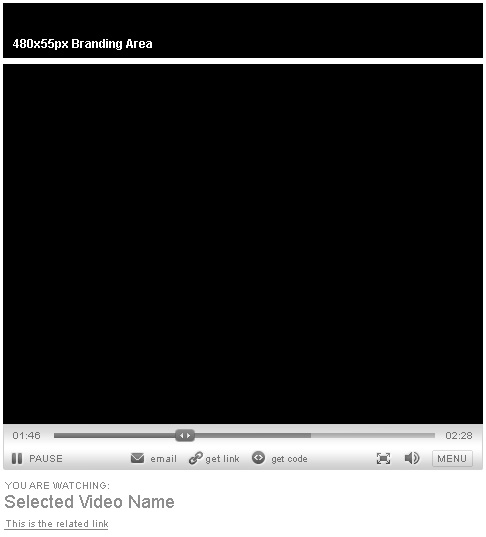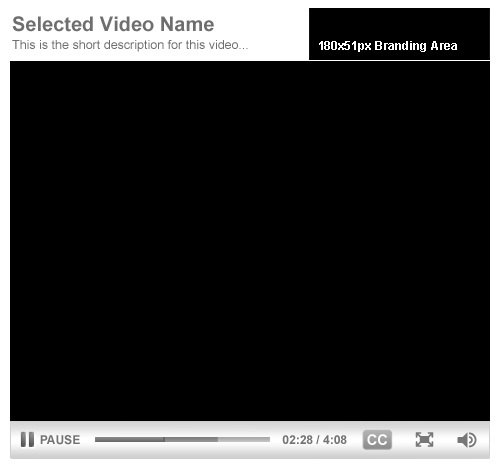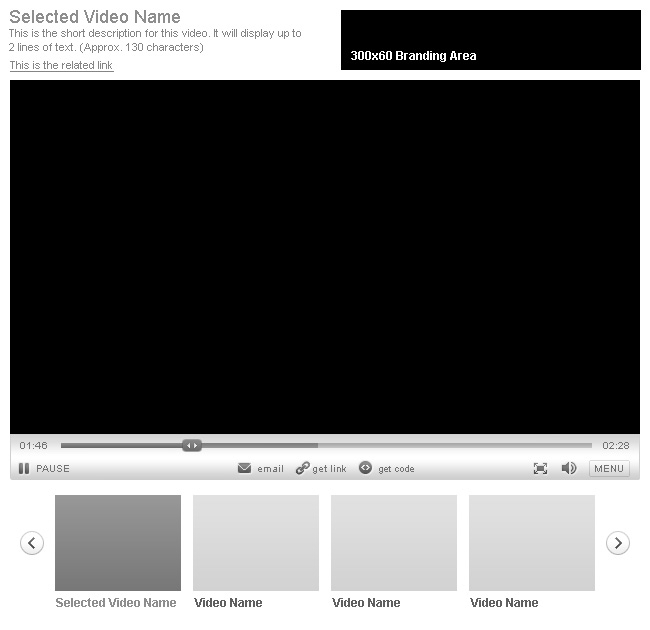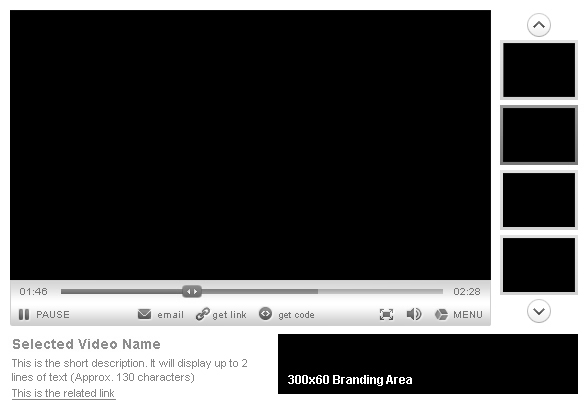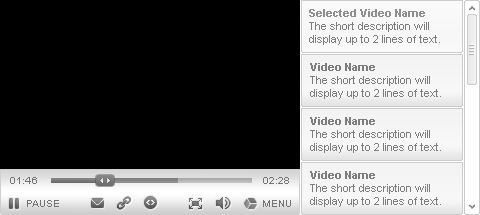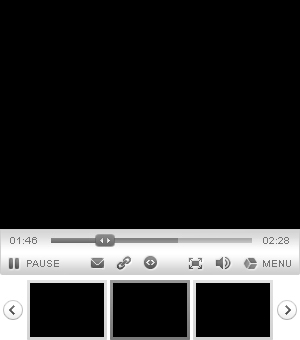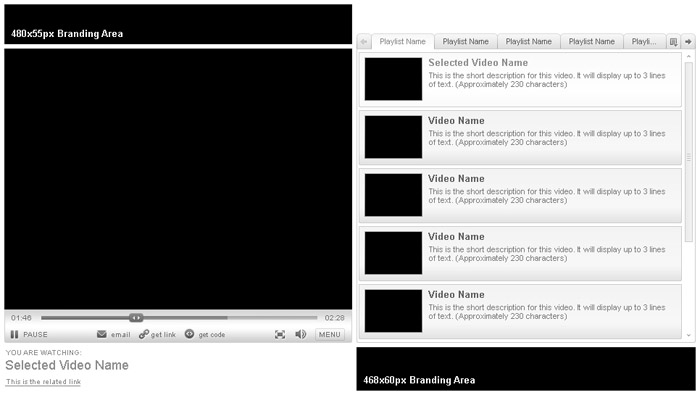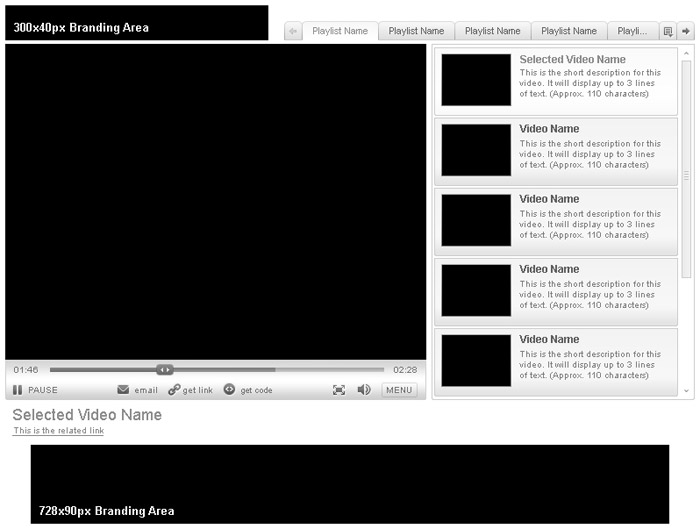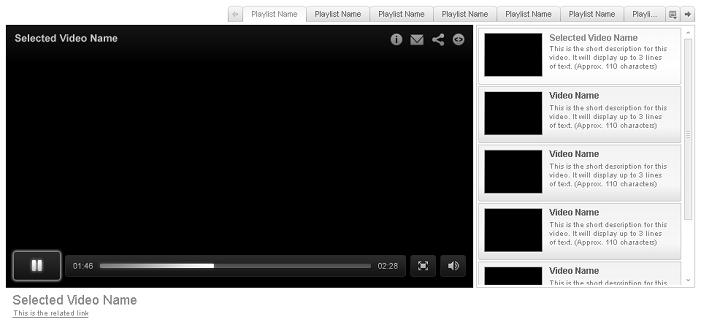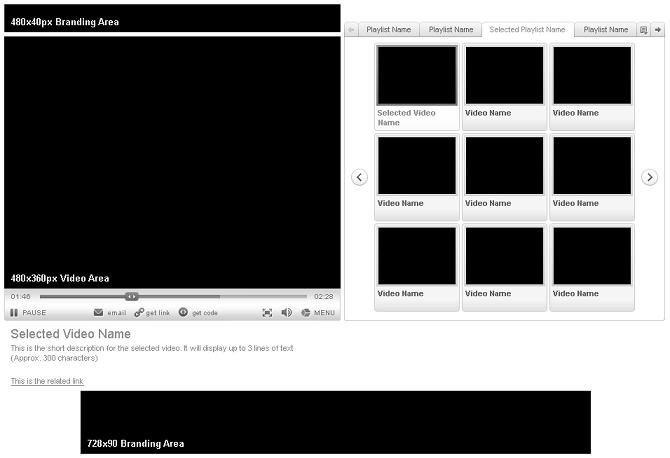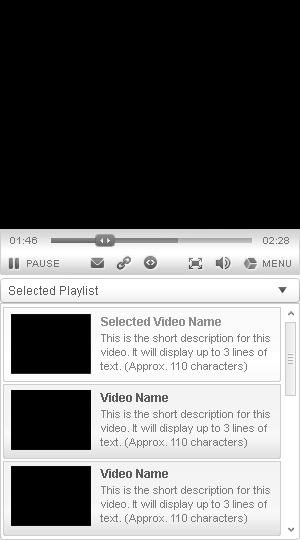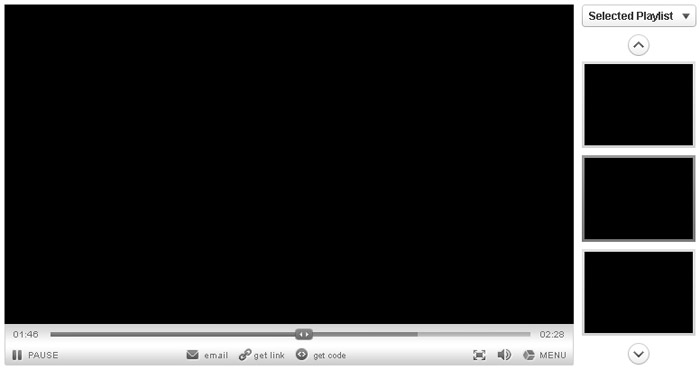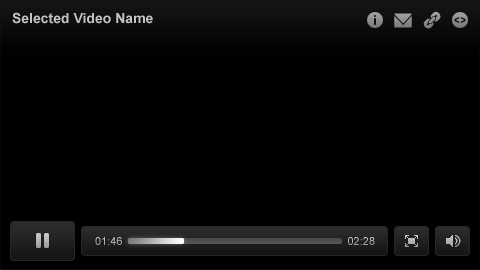 To cut the loading time we devide the Media Audio Video Player UI Element PSD into 25 link per post, for complete list go here
Media audio video player UI Element PSD is a very well organized, easily editable media music audio video player user interface PSD. Layers have been grouped for easy customization. Demand a quick video or music player mockup for your interface project? Well you're in luck because today we posted a huge awesome collection layered PSDs files containing music and video player interfaces. Designed in pixel perfect and eye candy this media player for both music audio and video movie or film always teach us how the website graphical user interface can be such a good thing if they were there. By user experience UX design we know as web designer to combine a design element and usability to gain more interactive to the user, keep simple and more informative but still hide function behind them.

You'll be stunned or shocked at how beautiful some of these files are given that their generous creators are distributing them insanely freely. Some of them not intended to be just audio video media player, you can always create your own ideas based these juicy freebies. Take a look and download at will!

We use paywithatweet service, some of the download link require you to use twitter so please login first to your twitter account the best choice to download all price table psd interface here!

You wil download design interface element

common ui button
rounded button
circular button
knob button
progress bar
image / video presentation
slider
tooltips
circular bar
progress bar
image / video gallery
dropdown menu
navigation menu
icon
timer
and many more
Related Post
Contains a huge collection and set of Media Audio Video Player UI Element PSD this pack for designer is always bring benefit and happines for bot web designer and web developer.
The download includes the fully editable layered Photoshop file and a snapshot of one of the greatest movies known to man
Since html5 being a trend lately we decide to post a media player for html5 support
Clean video widget design featuring 3 videos with the ability to show more trough the arrows in the right part. Feel free to experiment with it, improve it, use it and so on and so forth
A simple yet detailed circular player. Should work well with the HTML5 audio tag.
To cut the loading time we devide the Media Audio Video Player UI Element PSD into 25 link per post, for complete list go here
Free Media Player PSD are now used in many websites and blogs that's why today we have provided you Free Media Player PSD. The free Simple Music Player Psd a simple music player and a nice addition for your site. Create your own beautiful, pixel perfect media player skin with this dark user interface kit PSD. Still looking for an user interface photoshop design for media player? This media player PSD file is fully layered and ready to be used in your projects

When you want to play media, films and music, there are tons of possibilities at your disposal. Make sure you check out the following collection Media Player User Interface PSD to create your own web apps based music audio video player or movie media.

We use paywithatweet service, some of the download link require you to use twitter so please login first to your twitter account the best choice to download all price table psd interface here!

You wil download design interface element

common ui button
rounded button
circular button
knob button
progress bar
image / video presentation
slider
tooltips
circular bar
progress bar
image / video gallery
dropdown menu
navigation menu
icon
timer
and many more
Related Post
MP3 is a type of technology that allows a music or audio file to be compressed down into a very small amount of space. MP3 is simply another format of listening to music and should not be feared. So Today I am going to share with you an elegant Mp3 PSD file absolutely free.
The psd file contains media player elements in 3 different flavors.
Ideal if you're building a new application or anything that needs a music player, a widget maybe? As usual the PSD is layered and grouped and ready to go, make sure you check it out and let me know if you ever use it in a project, I'm always curious.
This is a PSD of a simple Music player great for a artists website.
To cut the loading time we devide the Media Audio Video Player UI Element PSD into 25 link per post, for complete list go here